We are a friendly and welcoming church where we seek to know God and make him known.
We believe although God is a mystery he has revealed himself to the world through the person of Jesus Christ. We connect with him through his creation, through the unchanging word of the Bible, and by the presence of his Holy Spirit.
Our desire is to enable our church to be a reflection of the life and teaching of Jesus in the world around us.  We do this through our worship and ministries as we cooperate with Christians of all denominations to share the love of God.
We acknowledge that, like all people, we are in need of God's love, grace and mercy and we believe Jesus Christ is the hope for the world. Our vision is 'growing the Kingdom : growing disciples' because we see God's mission as dynamic and developing.
If you share these aims, why not come along and find out more?
Chris Tebbutt - Rector of Canford Magna Parish Church
Contact Details
Rector's PA and Parish Secretary
Mrs Carrie Partridge
Canford Magna Centre
Canford Magna Parish Church
Canford Magna
BH21 3AF
Tel : 01202 882270
E: admin@canfordparish.org
Office open: Monday 10am - 12noon, Tuesday, Wednesday and Friday 9:30am -12noon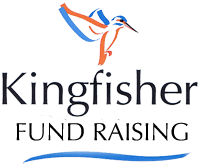 Kingfisher 2 is now reaching a crucial stage. in respect of the CMC redevelopment. There have been meetings with the Planners, major funders, and architects. The current position is that the original plans are unaffordable being twice the amount our advisers had originally calculated. We are therefore reviewing the plans and obtaining up date costings based on revised proposals.
Please watch this space -  we will know where we are going by the end of April as we will by then have definite commitments from a couple of larger funders and be able to return to you with the new proposals, plans and timescales. We are hopeful that this project can get off the ground this year - please keep the faith. We will be holding a full briefing consultation with you in May." If you have any queries please contact Iain Stevenson."