Saturday Morning Community wildlife events, Dawn Chorus walk with Dominic Couzens and more
AUGUST 12TH ARBORETUM WALK IN CANFORD SCHOOL GROUNDS. £5
Led by the Arboretum expert, we will meet at the Canford Magna centre at 9.30 am for a 90 minute walk through the arboretum.
The walk will be followed by refreshments at the centre.
Book by email: kingfisher@canfordparish.org
SEPTEMBER 9TH AT CANFORD PARISH CHURCH
BROTHER SAM OF THE HILFIELD FRIARY WILL LEAD A STUDY ON CONTEMPLATION AND A WILDLIFE AND ECOLOGY WALK WITH PAUSES FOR REFLECTION.
£10 INCLUDES A LIGHT LUNCH. BOOK  kingfisher@canfordparish.org
What did we see on June 10th in the churchyard?!
Lots of blue damsel flies, Meadow Browns and Gate Keeper butterflies, red spider mites, a female stag beetle, snails, black ant, and a Beautiful Hawktail moth!
We also found kidney vetch in the grassland on the north side of the church..
The Kingfisher Riverside Platform is open to the disabled for visits from April onward at Canford Magna. The platform is disabled friendly and there is room to observe the river and surrounding scenery with access through the Canford School grounds. The platform is opening to the public
for individual visits on May 17th, July 12th and August 16th 2017.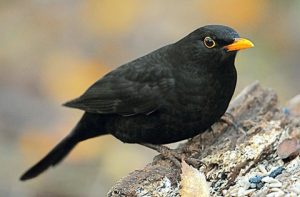 Facilities and refreshments are available in the Canford Magna Centre. We can arrange wildlife talks from our RSPB trained volunteers! For more information :- tel: 07470 517119 to speak to Helen, our administrator or email kingfisher@canfordparish.org
DAWN CHORUS WALK with Dominic Couzens 13th May 2017 starting prompt at 4.30 am from Canford Magna Centre: Cost £5 

for the walk, pay on arrival.
We will open the centre at 4 am with coffee and croissants, and end with hot baps, bacon, sausage or veggie.
Community Wildlife events with RSPB
April 8th: 9.30-10.30 am followed by coffee and cake. Canford Magna CentreCome and look for the first spring bird visitors, watch the pigeons flying tricks, and put out feeders for the blue tits, look for the river life [river dipping with Dominic Stubbings] and do some arty crafts! All welcome, FREE. May 13th: 9.30-10.30 am, Family event June 10th: Wildlife Walk with spotting Himalayan balsam July 8th: Wildlife event with Wild Art session August 12th: Family Activities with a pop up surprise! September 9th: Wildlife Walk and Meditation and Contemplation.